DFD F183 Drone 6 Axis 2.4G 4CH RC Quadcopter with Camera LCD Display
Now, we are introducing you; DFD F183 Drone 6 Axis Quadcopter.
The drone has 2.4 Ghz. frequency hopping spread spectrum and a really horsepower motor which helped fly more stably and flexibly. DFD F183 Drone can fly a high speed to us with that horsepower motor too.
Its propeller blades has a superior size, which is good because with these propellers, it can fly very strong power. When that drone drops on the ground, it has a anti-crash cover, so we have no damage.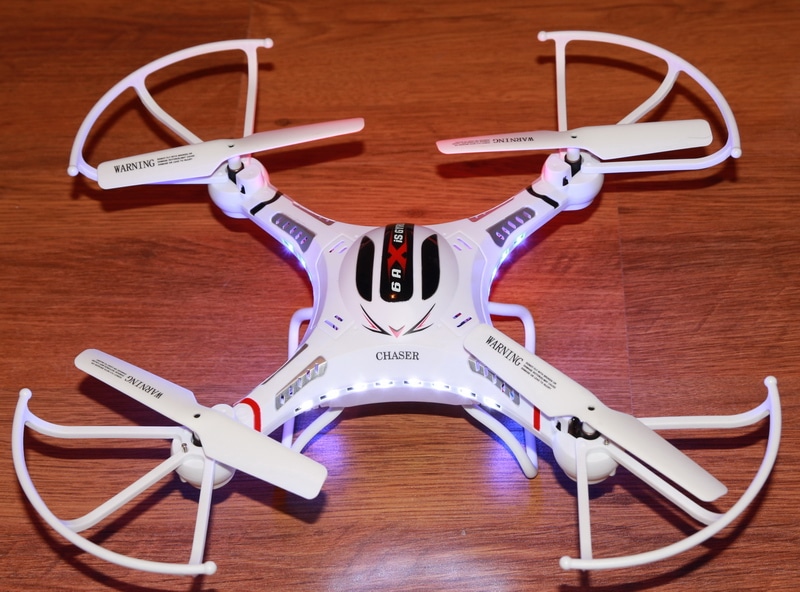 We throw it in to the air, and the drone starts to fly immediately and can hold still in the air. There is no wobble which is very good. DFD F183 drone now rolls in any direction continuously in the air like a bird. It has a highly sensitive maneuverability too.
The battery is perfect. It is a 7.4 super power lithium battery that can flight can be more enduring and the movement can be more sensitive. The camera gets a very beautiful videos and pictures too.
When that drone flies in the night, the led lights look perfect in the air.