6:44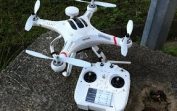 – Unboxing the Nova – How to perform Compass calibration..
3 years ago
3,711
19:19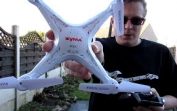 A complete guide and look at the Syma X5C and..
3 years ago
2,287
22:31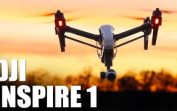 Josh and Eric go over their first impressions of the DJI Inspire 1 drone. This video is not intended for comercial use. We had the chance to fly this awesome quadcopter and we decided to share our experience with you guys!
3 years ago
1,418
9:59
Syma X8W ( X5SW) FPV Equipped with the latest 6-axis..
3 years ago
1,698
Parrot Jumping Sumo: Is this $160 toy worth buying? Sure..
3 years ago
941
JJRC H6C Micro Camera Drone: This camera quadcopter maintains maneuverability..
3 years ago
1,062
21:51
The Eachine Racer 250 is an FPV quadcopter or racer..
3 years ago
2,225
Up the Uinta Mountains in the Pole Creek Sinks, Utah...
3 years ago
831
In this video I review the awesome Parrot AR.Drone 2.0..
3 years ago
731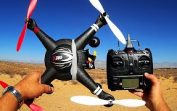 In this complete review I put the X380 through it's..
3 years ago
1,511
9:32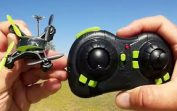 Sky Viper m200 Nano Drone Review: Very well built with good..
3 years ago
3,947
12:21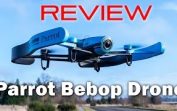 Unboxing of the new Parrot Bebop Drone. Here is our full Review of the Parrot Bebop Drone
3 years ago
732
21:32
DJI Phantom 3 Review: DJI's Phantom 3 Professional Quadcopter Drone. DJ..
3 years ago
984