B Flying Car Quadcopter Expendables 3 Drone
B Flying Car Quadcopter is a car and drone combination which use in famous Expendables 3 Movie as you can see.
That looks like a car body, huge wheels and the inside wheels with strong propellers, B Flying Car Quadcopter looks like the car of the future, while moving on the ground and flying in the air is moving very fast. The big wheels, while providing the drive safe on ground, protects the propellers in the air. If the drone is a hit from the side, the wheels serves as a protector for the propellers.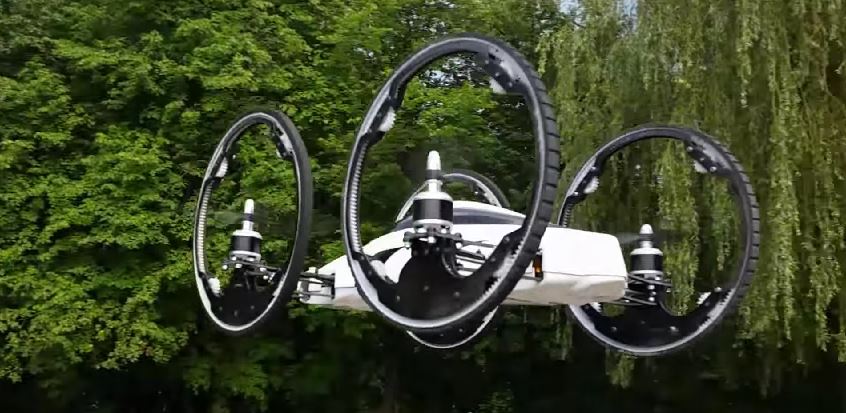 When that Quadcopter is in the air, you can do everything like a drone. The body not only aesthetically designed, at the same time flexible enough to absorb the excess power that occurs in a forced landing. B Flying Car, when climbing stairs or the sidewalk, rises through the air with a remote control, and then descending back to the ground safely, quickly, the path can continue.
A flying car that can take an image with the camera in the body and if you want you can use micro SD in it. B Flying Car looks like very suitable for everyone between beginners and experts.