1,166
Added by PHANTOM 4 / Posted on %s
DRONE MODELS
Now, we will introduce DJI 974 S1000. It is not a simple drone, it called Octocopter.
DJI 974 S1000 is, safe and stable, easy portable and easy to use, wiring spark preventive, 8 professional octocopter which means wings, low the position of gumball, removable landing gear, ZENMUSE Z15-5D gumball, new anti-shake design and innovative frame arm design. The entire arm 8 can be folded. Possible the most practical portability. In preparation for the flight, allows the entire set to be ready to fly in 5 minutes. Sockets, spark-protected. What this means used; AS150 XT150 connectors all wiring protected question. Removing and installing the power cables of sparks that occur during short-circuit protected against. Maximum weight is approximately 10 kg. with DJI S1000 carrying capacity, a professional camera like the Canon 5D. Carbon fiber body structure are durable and lightweight, the lifting force instead of a large portion of the weight of the device allows you to load and use.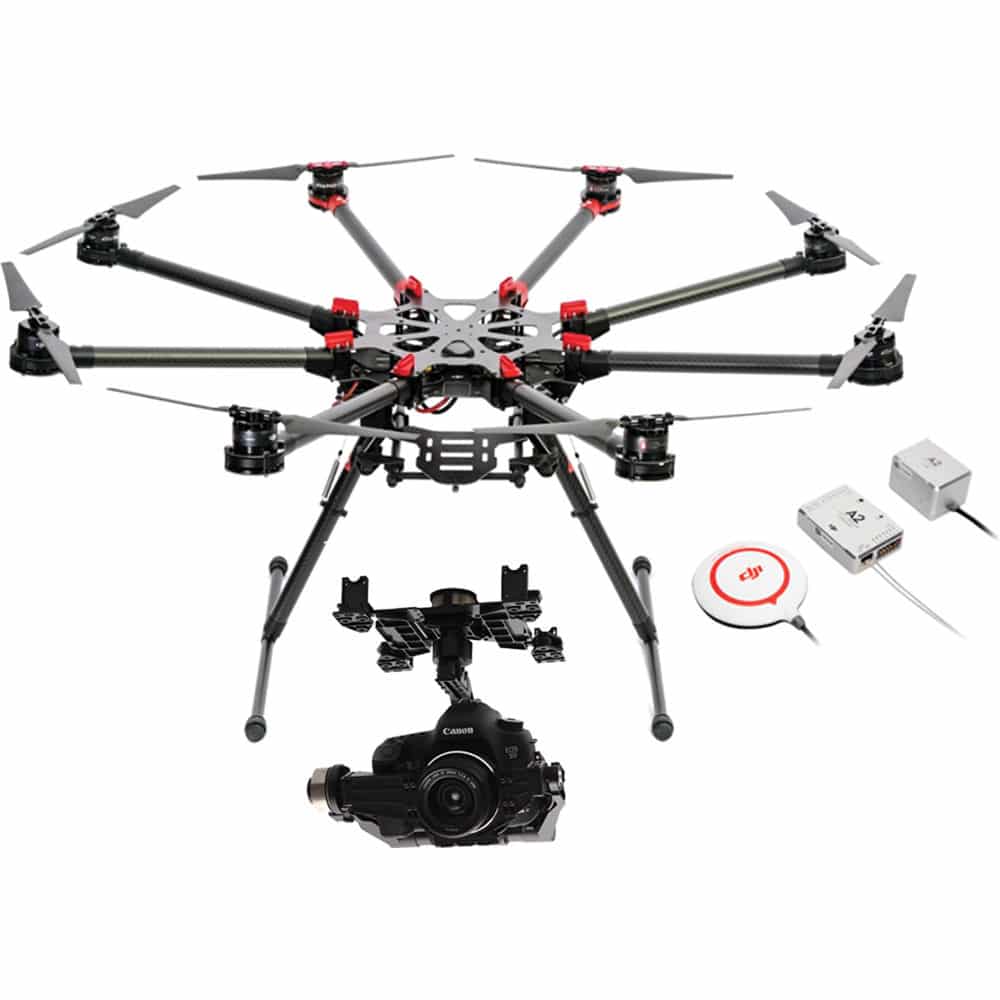 In addition to quality and flight stabillig, assisted GPS, providing a single point with coordinate data with the feature of hard flight perfect flight performance is obtained. Working with DJI S1000 V type mix, the balance can automatically adjust can make most efficient use of power. The failure of any of the engines in the case of the A2 system, with the remaining engines, you can safely continue your flight.
Now we are ready to fly.