Norway and Sweden Road Trip Drone Video – Featured Creator Remo Liechti
Drone video of Norway and Sweden, epic drone videos featured creator Remo Liechti.
This video was compiled from an epic road trip though Norway and Sweden over 5 months by Remo Liechti. The locations featured in this video cover many places though out Norway and Sweden. Some of these places are, Lofoten, Reinebringen , Vaeroy island, Southern Sweden Castle of Gripsholm, Sweden, National park of Norway, Glacier of Jostedalsbreen, village "A" on lofoten (The village with the shortest name! its really just called "A", Lofoten
Saltstraumen lake before Preikistolen, beach of kvalvika and a lake of torneträsk to name a few. We asked Remo to find all the spots in this video, so if you see an area of particular interest, leave a comment and we will get back to you!
This beautiful drone video gives an amazing aerial view over some of the most epic countryside in Europe. Travel by drone on this trip though Norway and Sweden.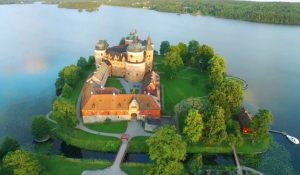 The Norwegian and Sweden are located next to each other in an area known as Scandinavia. This reign of the world offers some breath-taking sighs and beautiful natural surroundings. .
The geography of Scandinavia is extremely varied. Notable are the Norwegian fjords, the Scandinavian Mountains, the flat, low areas in Denmark, and the archipelagos of Sweden and Norway. Sweden has many lakes and moraines, legacies of the ice age.
The footage was sent to us as a whole, and we gave it to our editing elves to form the video you see. The original video was shot in 4k with a DJI Phantom 3 professional.